Tumbler in alabaster, ocean, and moss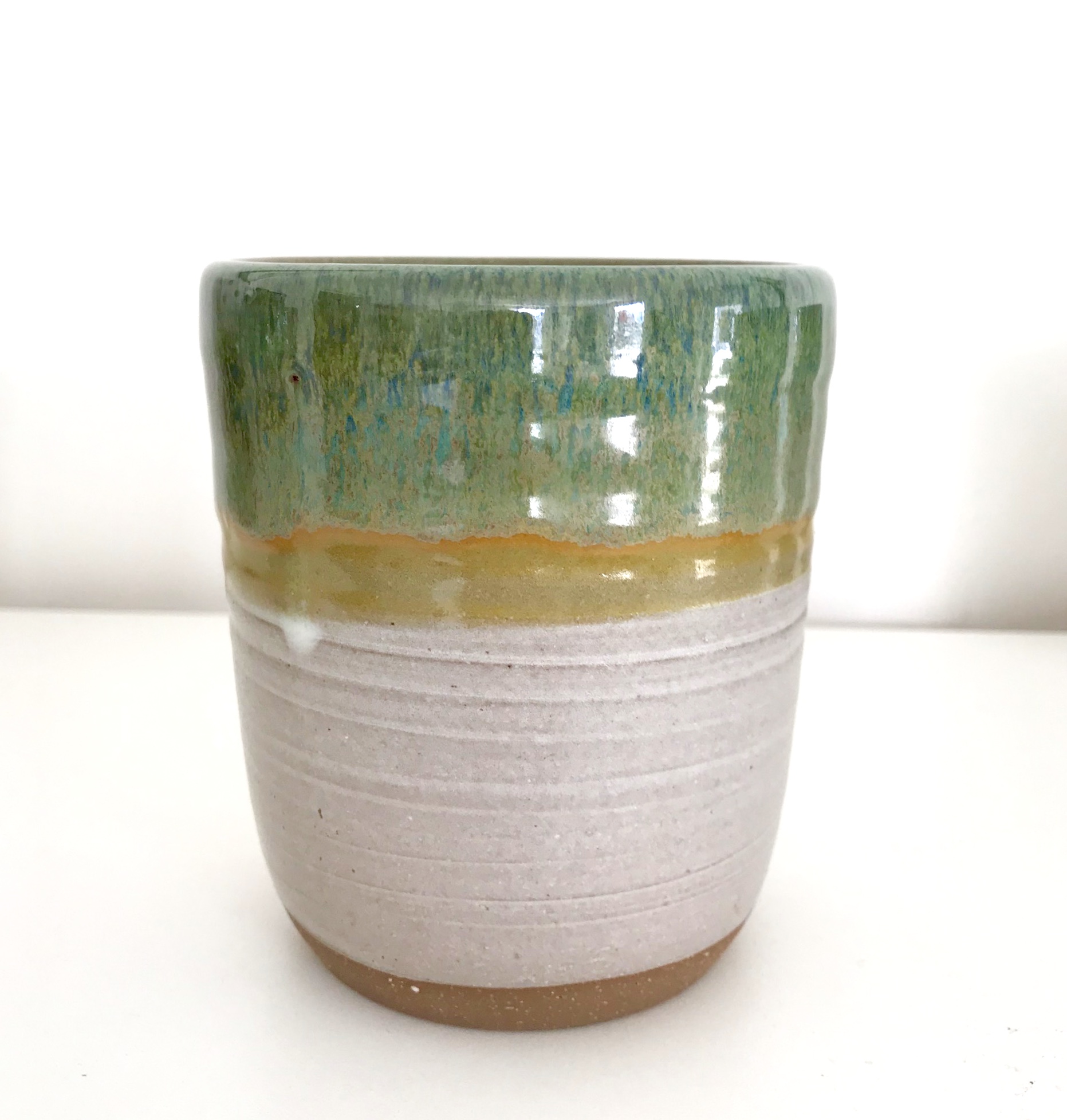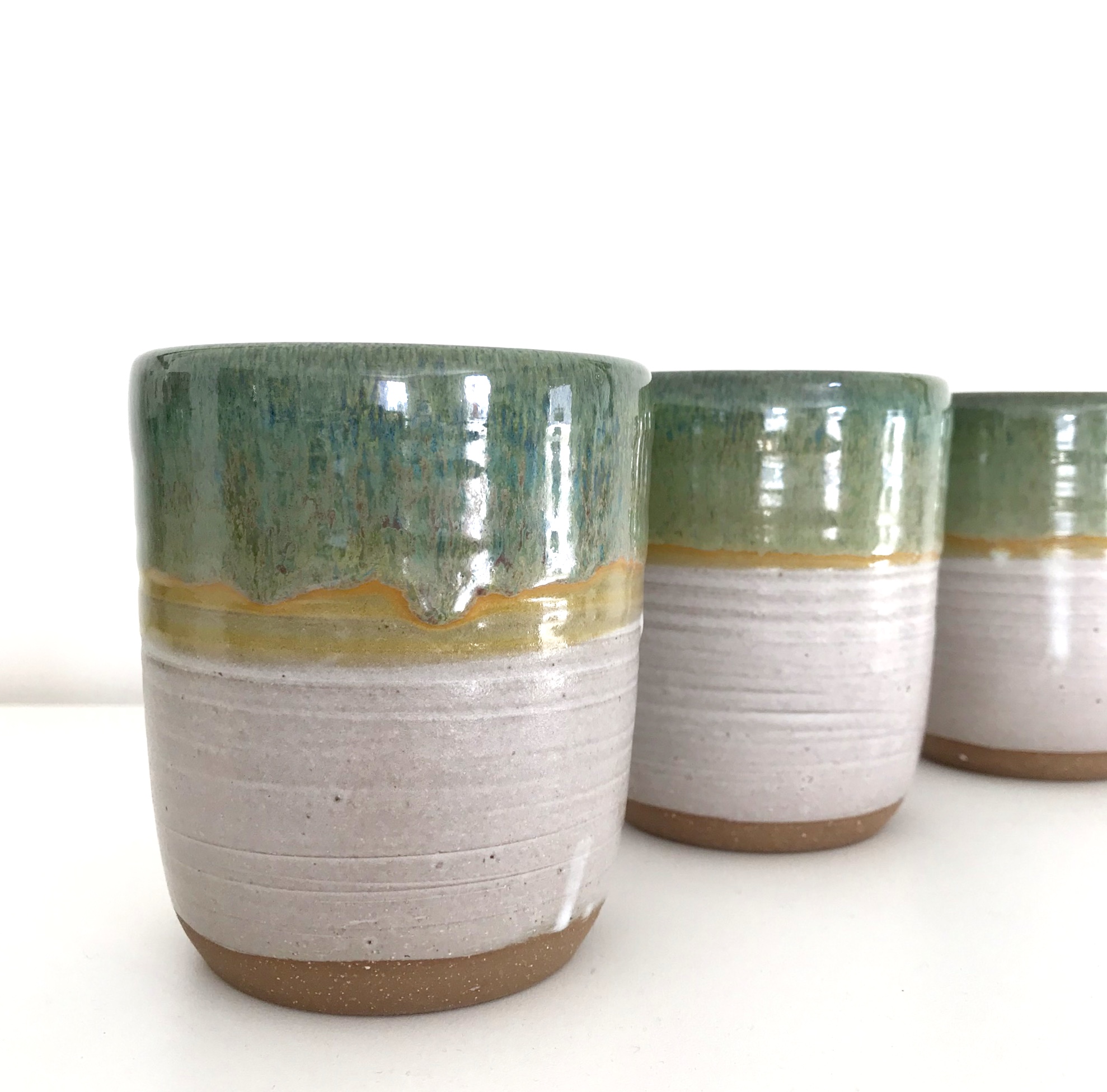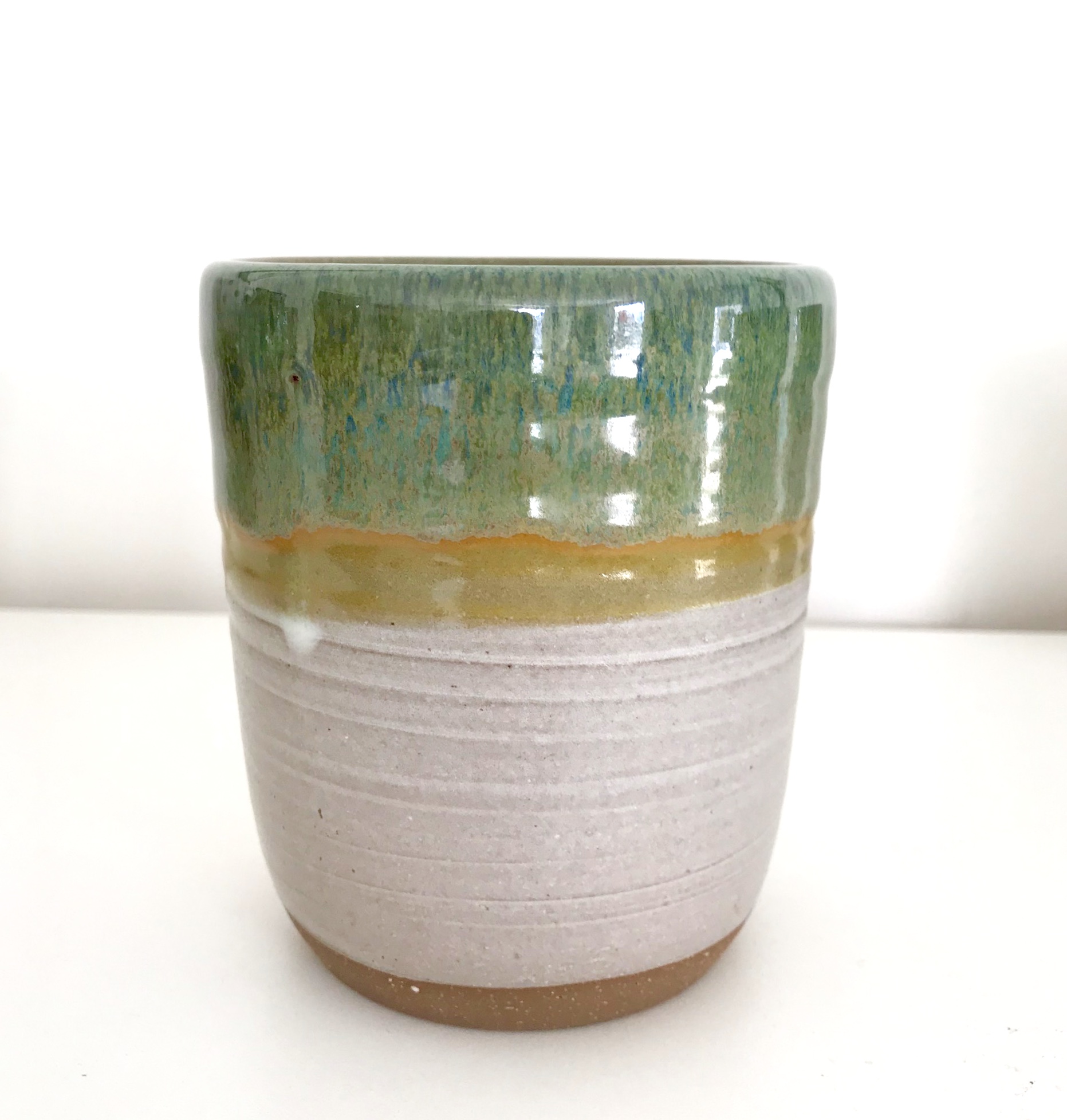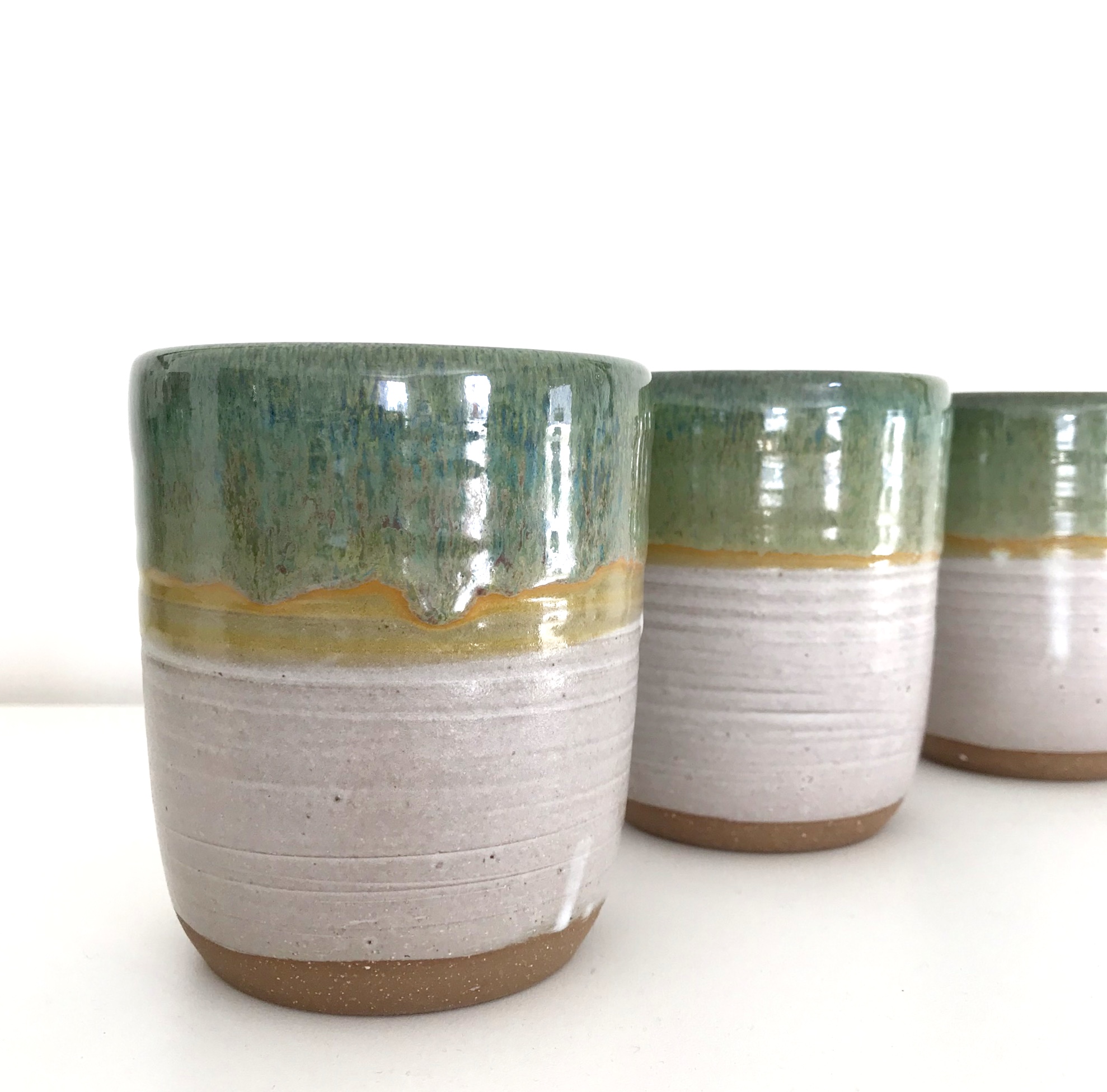 Tumbler in alabaster, ocean, and moss
Your hands will feel oh so good wrapped around a handcrafted tumbler. Cone 6 clay retains the temperature of your beverage keeping hands warm and cozy with a hot bev and cool and refreshed with an icy bev.
Triple dip of color. Alabaster, moss, and ocean glazes meld together.
Made with durable cone 6 clay and dinnerware safe glazes
tumblers are approximately 4"x"4 and hold approximately 14-16 ounces.
Please expect slight color variations (from photo shown) due to the glazing process
dishwasher and microwave safe